Health Hippo: Biological Products
USC || CFR || CASES || REPORTS || CONGRESSIONAL RECORD || BILLS || FEDERAL REGISTER
The body has in itself blood, phlegm, yellow bile and black bile; and through these we feel pain or enjoy health.
Biological products (biologics) represent the cutting edge of medical science and research. Gene-based and cellular biologics, at the forefront of biomedical research today, may make it possible to treat a variety of medical conditions, including illnesses for which no other treatments are available. The Center for Biologics Evaluation and Research (CBER) within FDA regulates a wide range of biological products, including allergenic extracts, blood and blood components, gene therapy products, devices and test kits, human tissue and cellular products used in transplantation and vaccines. The Center for Drug Evaluation and Research (CDER) within FDA regulates other categories of biological products mostly produced by biotechnology methods, such as cmonoclonal antibodies, cytokines, growth factors, somatic cells, gene therapy, tissues, and recombinant therapeutic proteins, enzymes, thrombolytics and immunomodulators.
---
U.S. Code
Health Insurance Portability and Accountability Act

Sec. 371. Organ and tissue donation information included with income tax
refund payments.
---
Code of Federal Regulations
21 CFR CHAPTER I FOOD AND DRUG ADMINISTRATION, DEPARTMENT OF HEALTH AND HUMAN SERVICES

SUBCHAPTER A GENERAL (Parts 1 to 99)
SUBCHAPTER F BIOLOGICS (Parts 600 to 680)
SUBCHAPTER L REGULATIONS UNDER CERTAIN OTHER ACTS ADMINISTERED BY THE FOOD AND DRUG ADMINISTRATION (Parts 1210 to 1272)

PART 1270 HUMAN TISSUE INTENDED FOR TRANSPLANTATION (1270.1 – 1270.43)
PART 1271 HUMAN CELLS, TISSUES, AND CELLULAR AND TISSUE-BASED PRODUCTS (1271.1 – 1271.440)

42 CFR Part 121
42 U.S. Code § 274
42 CFR 488.61
---
Cases
---
Reports
---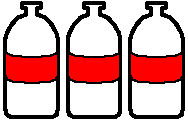 Health Hippo ©1996-present