Health Hippo: Drugs and Devices
US CODE || CFR || CASES || REPORTS || CONGRESSIONAL RECORD || BILLS || FEDERAL REGISTER

Extreme remedies are very appropriate for extreme diseases.

The Medicare Prescription Drug, Improvement, and Modernization Act of 2003 is said to have produced the largest overhaul of Medicare in the program's history. Title I of the Act created the Medicare Prescription Drug Benefit, while the other 9 titles "modernized" various other aspects of the Medicare program. Key provisions of Title I were the result of efforts from various lobbyist groups including AARP (subsidies for large employers designed to encourage them to keep prescription coverage for retirees) and drug companies (e.g., provisions preventing the government from negotiating discounts or establishing formularies). Costs of the program were substantially underestimated initially, but seem to have leveled off in the $500-600 billion range over a ten year period.
Part D drug coverage excludes drugs not approved by the Food and Drug Administration and drugs prescribed for off-label use, as well as drugs (usually injectables) that are already covered under Parts A or B of Medicare. Part D also excludes whole classes of drugs, including: weight loss/gain drugs; fertility drugs; erectile dysfunction drugs; cosmetic drugs; drugs that relieve cold symptoms, and; prescription vitamins (except prenatal). Barbiturates and benzodiazepines were excluded until January 2013. Part D plans can include excluded drugs as a supplemental benefit.
---
U.S. Code
---
Code of Federal
Regulations
---
Cases
---
Reports
Devices
---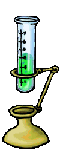 Health Hippo ©1996-present